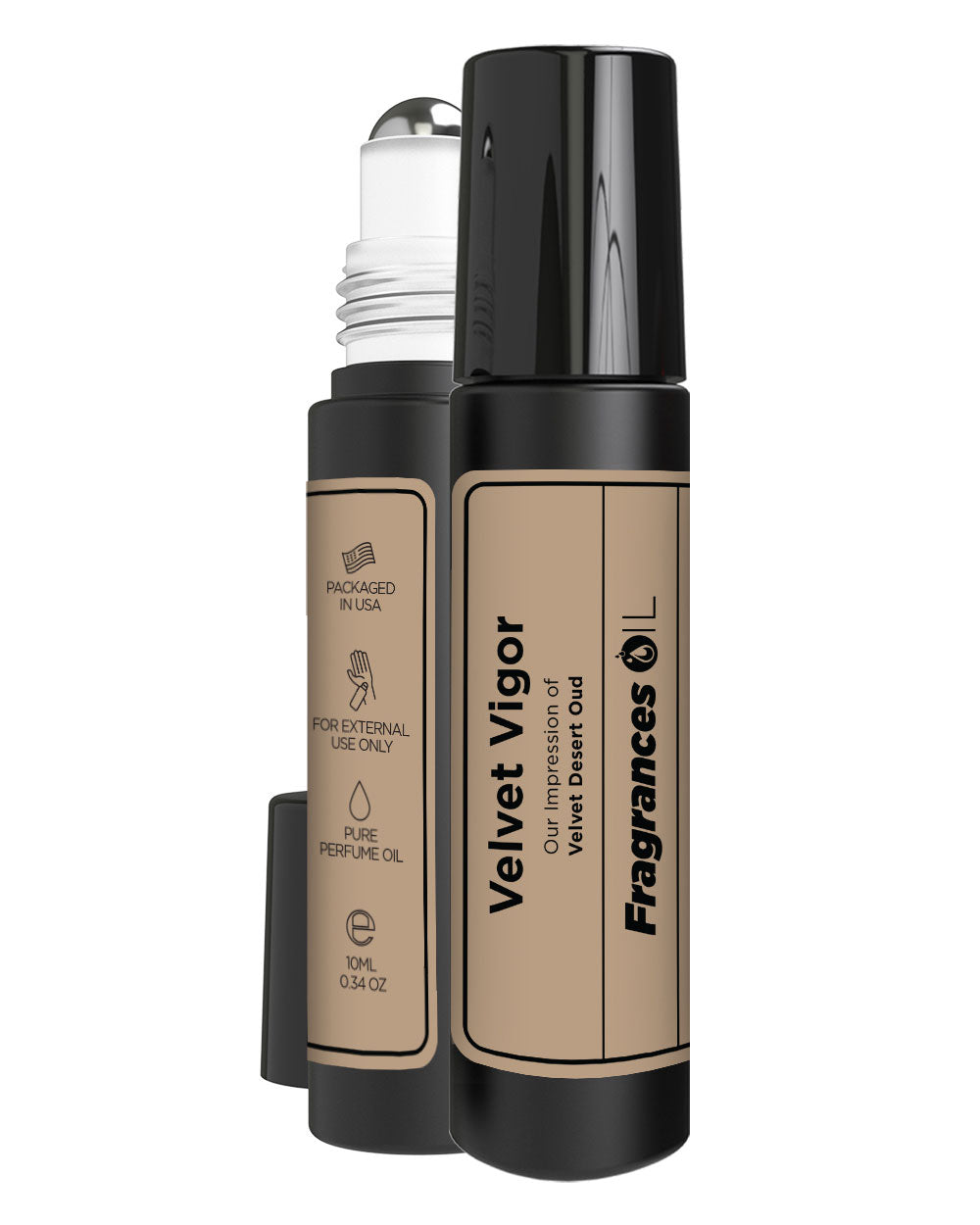 Velvet Vigor
Our Impression of Dolce & Gabanna's Velvet Desert Oud
Sale price
$14.99
Regular price
Our Impression of Dolce & Gabbana's Velvet Desert Oud is a scent that captures the very essence of the mystical and enigmatic desert landscape. With its woody and amber notes, it is a fragrance that exudes warmth, sensuality, and sophistication. The woody notes add depth and character, while the amber notes provide a sweet and musky undertone that lingers long after the scent has been applied. It is a fragrance that is both exotic and luxurious, perfect for the woman who wants to make a bold and memorable statement. Whether worn for a special occasion or simply as an everyday indulgence, Our Impression of Dolce & Gabbana's Velvet Desert Oud is a perfume that will leave a lasting impression on all those who encounter it.
 Handcrafted

  Alcohol Free

  Clean, Vegan & Cruelty Free

  Paraben Free & No Phthalate
Why choose Fragrances Oil?
Fragrances Oil is significantly designed as less expensive than designer brands.

Is fragrance Oil is long-lasting?
Like other designer brands our fragrances are equally long-lasting, we used the same ingredients.

Difference between perfume and fragrance Oil?
The perfumes are made of alcohol, alternatively, the fragrance oil is alcohol-free.

Where should I apply my perfume oil?
Applied to pulse points like the wrist, neck, inner elbow, and behind the ears, helping to release the fragrance because heat passes from these areas.
Notice: Fragrances Oil competes with the designer brands. It does not use their fragrances and is not associated in any way with the designer brands or their manufacturers. All trademarks are property of their respective owners.
Smell great
While wearing this fragrance all of my friends told me I smell great, will definitely try other dupes soon.
Long lasting!!
It stays a whole day long, even after a shower I still smell this oil on my skin. Truly impressed with its longevity!!
Difficult to differentiate with original
Few minutes ago I just received my order and it smells identical to the original I have. Love this product!! Will definitely purchase again. Thanks for the quick service!
Pleasant!!
Very pleasant scent but for me, it need touch up after three or four hours. The sweet and light smell would be good for an office environment and not terribly overpowering.