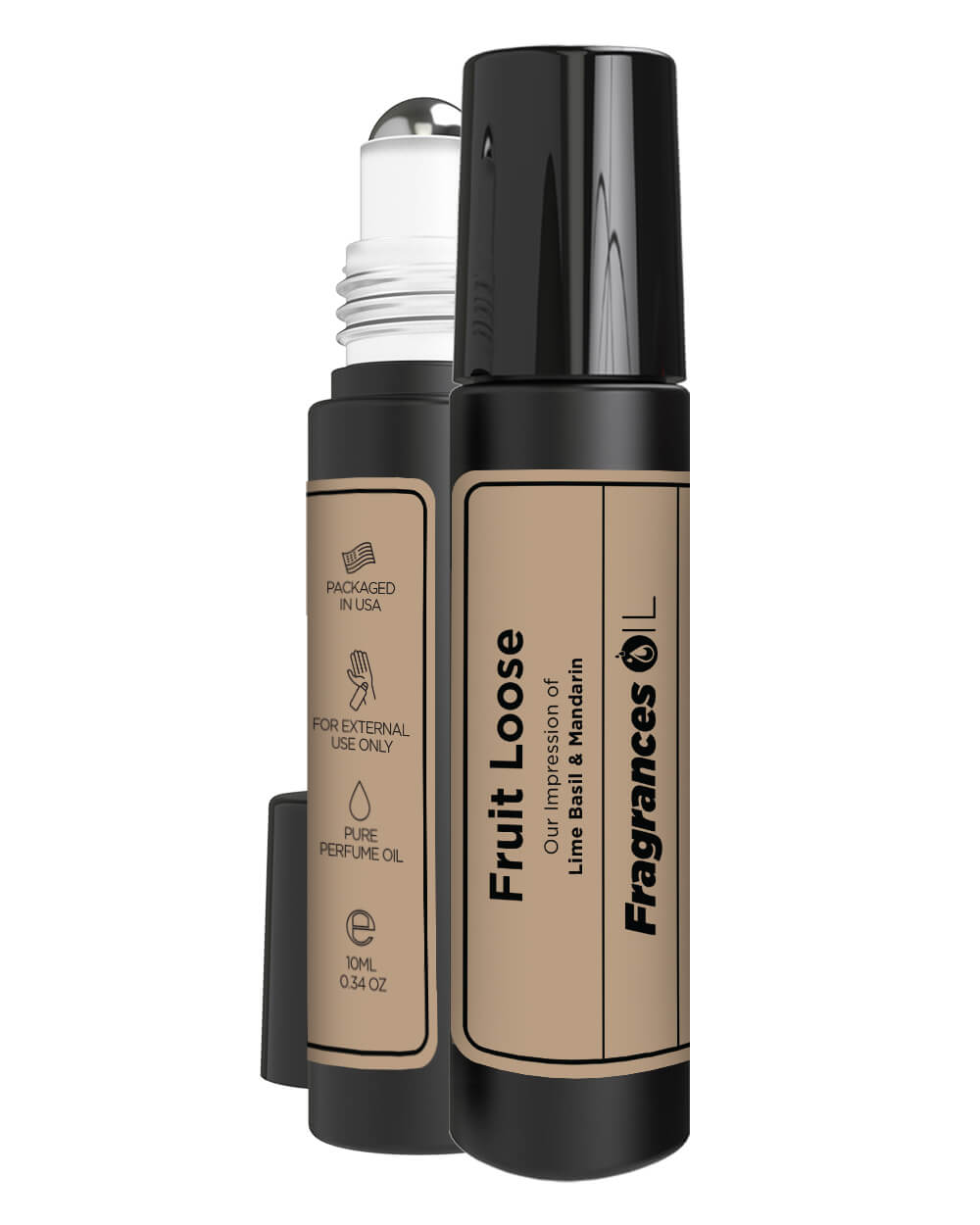 Fruit Loose
Our Impression of Jo Malone's Lime Basil & Mandarin
Sale price
$16.99
Regular price
Our Impression of Lime Basil & Mandarin opens with a burst of cocktail and citrusy smell, designed with lime, mandarin orange, and bergamot. Next, combine with the floral and green notes of basil, thyme, iris, and lilac present in the heart notes. An ever-changing perfume oil, transforming from citrusy, fruity, fresh, and floral to a woody and sensual aroma a few minutes after applying, with the base notes of vetiver and patchouli.
 Handcrafted

  Alcohol Free

  Clean, Vegan & Cruelty Free

  Paraben Free & No Phthalate
Why choose Fragrances Oil?
Fragrances Oil is significantly designed as less expensive than designer brands.

Is fragrance Oil is long-lasting?
Like other designer brands our fragrances are equally long-lasting, we used the same ingredients.

Difference between perfume and fragrance Oil?
The perfumes are made of alcohol, alternatively, the fragrance oil is alcohol-free.

Where should I apply my perfume oil?
Applied to pulse points like the wrist, neck, inner elbow, and behind the ears, helping to release the fragrance because heat passes from these areas.
Notice: Fragrances Oil competes with the designer brands. It does not use their fragrances and is not associated in any way with the designer brands or their manufacturers. All trademarks are property of their respective owners.
Spot On
I definitely recommend you try the oil, because it smells just like the actual perfume. Surprised by the quality and smell of the dupe, love it!!
Impressed!
I am so happy to find Fragrances Oil! I badly want to buy this fragrance for so long but didn't want to part with the money. And found the impression which is almost dead on, and it smells fantastic. I love that it's a roll-on, so it can be easy to apply, and can carry it anywhere I go.
Great stuff
Amazing impression. Nice and sweet smell has 98% similarity to the original one. Great longevity and silage.
Exceptional
This is by far the best impression I have tried from Fragrances Oil. It is simply outstanding, with a citrusy top and base notes. And an exact copy of London Lime Basil & Mandarin.
Lovely smell!
This perfume oil is a great choice for me, I love citrus notes with a light floral touch, also recommended your website to my friends. Thank you guyzz😊