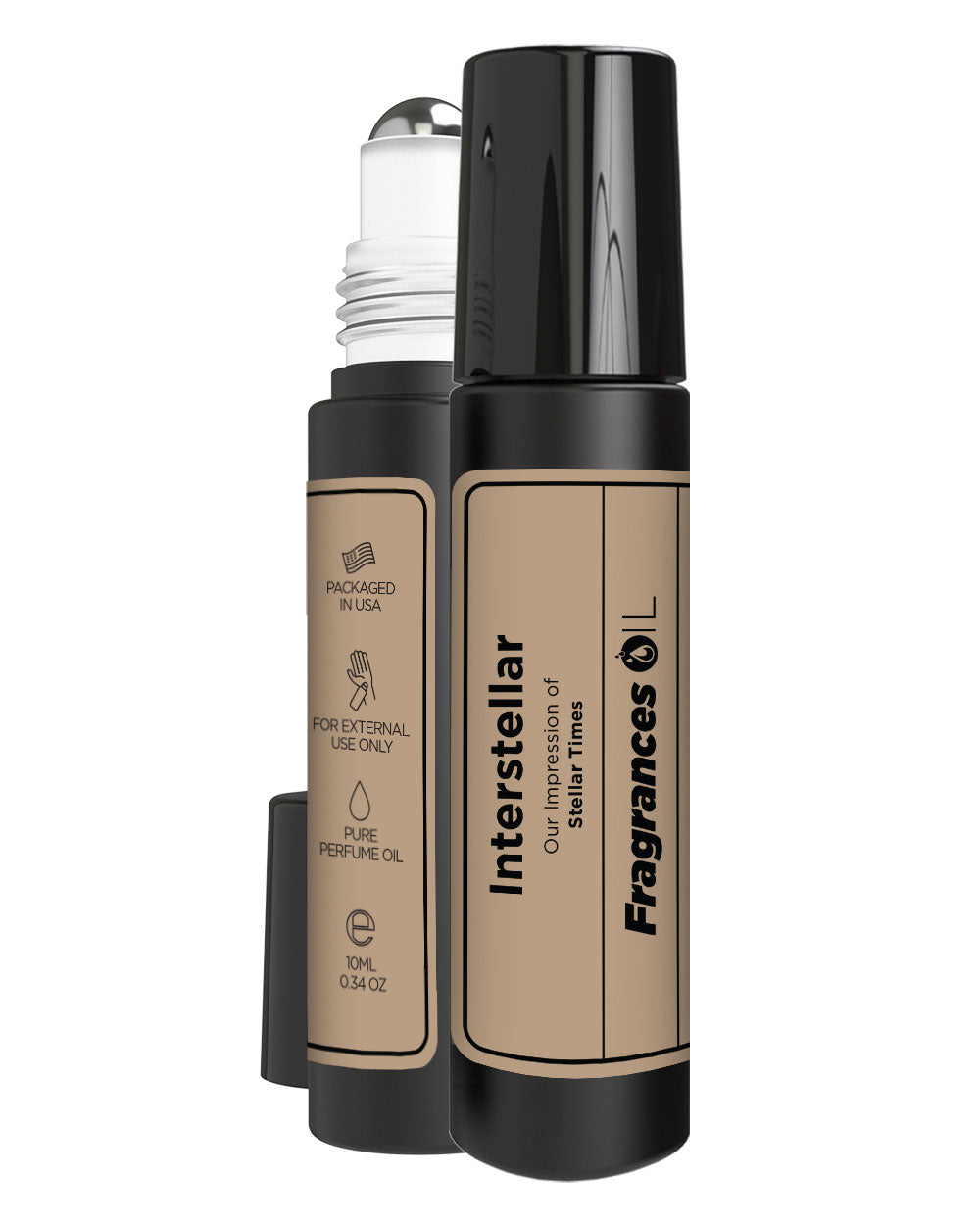 Interstellar
Our Impression of Louis Vuitton's Stellar Times
Sale price
$18.99
Regular price
Our Impression of Louis Vuitton's Stellar Times, a luminous and captivating fragrance that embodies the essence of success and achievement. With top notes of white amber, this scent opens with a burst of warmth and radiance that instantly uplifts your mood. The heart note of orange blossom adds a touch of elegance and sophistication, evoking feelings of power and confidence. The base note of Peru Balm creates a deep and luxurious aroma that lingers on the skin, creating an irresistible aura. Our Impression of Louis Vuitton's Stellar Times is perfect for those who want to feel successful, confident, and empowered. Let this fragrance transport you to a world of glamour, prestige, and achievement. Be the star of your own success story with Our Impression of Louis Vuitton's Stellar Times.
 Handcrafted

  Alcohol Free

  Clean, Vegan & Cruelty Free

  Paraben Free & No Phthalate
Why choose Fragrances Oil?
Fragrances Oil is significantly designed as less expensive than designer brands.

Is fragrance Oil is long-lasting?
Like other designer brands our fragrances are equally long-lasting, we used the same ingredients.

Difference between perfume and fragrance Oil?
The perfumes are made of alcohol, alternatively, the fragrance oil is alcohol-free.

Where should I apply my perfume oil?
Applied to pulse points like the wrist, neck, inner elbow, and behind the ears, helping to release the fragrance because heat passes from these areas.
Notice: Fragrances Oil competes with the designer brands. It does not use their fragrances and is not associated in any way with the designer brands or their manufacturers. All trademarks are property of their respective owners.
I haven't received it yet
I do t know where my order is
Incredible...
smells just like it and lasts so long. genuinely recommend.
Fantastic!
Interstellar is about as close as you will get to the real deal yall! I'm blown away by the similarities and the longevity of the smell. Stellar Times is a show stopper smell, and this oil has nailed it!
Amazing!!
I was determined to NOT spend 550 on Stellar Times from LV. Fragrance Oil's version Interstellar, is absolutely amazing and is spot on. I ordered 1 bottle just to try it….after it was quickly and efficiently delivered to my home and I tried it….I immediately got back on the website and ordered 3 more!!!
Amazing
Is exactly the same fragrance I love it . I going to order again soon .